Rancho Mirage Office Information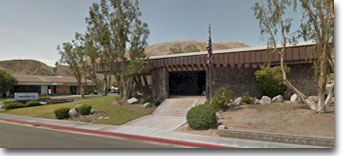 ATM: Drive-up
71991 Highway 111
Rancho Mirage, CA 92270
Monday-Thursday: 9am to 5pm
Friday: 9am to 6pm
Saturdays: 10am to 2pm
Welcome
Rancho Mirage, CA Bank - Your Source for Personal & Business Banking!
Rancho Mirage, California creates an elegant ambiance and unique luxury lifestyle with exclusive gated communities, gorgeous golf courses, fine dining, world-renowned health facilities, and plenty of world-class resorts. Visit some of the top Bentley and Rolls Royce dealerships in the country, pamper yourself at the Ritz-Carlton or the Omni Rancho Las Palmas Resort, or explore in the Children's Discovery Museum of the Desert.
Residents of Rancho Mirage can entrust all of their personal and business banking needs to Provident Bank. They offer a variety of intuitive services that can be accessed online or from your mobile device and some incredible options for home mortgages and business loans. Learn more about their featured services, get a free consultation, and apply today!
Get a Home Mortgage from this Bank in Rancho Mirage
Call the Loan Center at Provident Bank if you are interested in applying for a
home mortgage
in Rancho Mirage. They offer an assortment of tools and loan programs whether you are purchasing a new home or second home, are a first-time homebuyer or are a renter. This Rancho Mirage bank will offer the best advantages for the community including low rates, online applications, help from experienced Loan Professionals, and various mortgage programs including:
Fixed Rate Mortgages
Adjustable Rate Mortgages
First Time Buyer Programs
Refinancing Loan
Provident Bank can help you select a loan program which fits your needs and they will work to build a lasting business relationship with you. Get the help you need to afford your dream home in Rancho Mirage!
Bank Loans for Your Business in Rancho Mirage, CA
If you own a business in Rancho Mirage or are involved in a non-profit organization and you want to see your company grow and succeed, talk to the experts at Provident Bank about a
business loan.
They will understand the challenges you face as a small business and are committed to helping your future growth and profitability.
With various home mortgage options, customized business loans and lines of credit, competitive checking and savings accounts, online banking, and more intuitive services, Provident Bank is the right place to go for your personal and business banking needs in Rancho Mirage!
Contact a professional today!