Orangecrest Office Information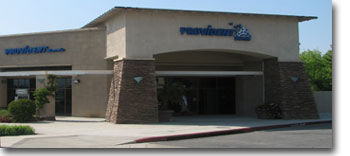 ATM: Walk-up
19348 Van Buren Blvd., Ste. 119
Riverside, CA 92508
Monday-Thursday: 9am to 5pm
Friday: 9am to 6pm
Saturdays: 10am to 2pm
Welcome
Riverside, CA Bank - Visit Our Orangecrest Office for All of Your Banking Needs!
Riverside is a popular place to lay roots near Los Angeles for its rich community and vibrant lifestyle near some of the best attractions in California. Residents enjoy thriving educational institutions, various opportunities for outdoor recreation at parks and open spaces, a unique culture and arts scene, excellent restaurants, and plenty of entertainment venues. Visit the Mission Inn Museum, the Riverside Metropolitan Museum, the Riverside Art Museum, and the March Field Air Museum for a fun and educational afternoon!
If you are looking for a Riverside bank to trust with your finances, business needs, or home mortgaging in the area, head to Provident Bank's Orangecrest office. Our institution has served the greater Riverside area for over 60 years with better banking services and products. Our local bank features intuitive mobile banking, worldwide ATMs, online bill pay, incredible rates on loans and mortgages, merchant credit card processing, and more to match the needs of our community.
Riverside Bank - Enjoy Easy Access on Mobile Platforms!
Get a Home Mortgage Loan or Commercial Real Estate Loan from Our Riverside Bank