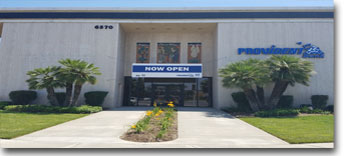 ATM: Walk-up
6570 Magnolia Ave.
Riverside, CA 92506
Monday-Thursday: 9am to 5pm
Friday: 9am to 6pm
Saturdays: 10am to 2pm
Welcome
Riverside, CA Bank - Personal & Business Banking at Our Home Office
Riverside is home to a variety of exciting attractions, thriving institutions, and vibrant cultural opportunities. Young professionals, growing families, and retirees have the chance to enjoy world-class educational institutions, parks and open spaces, entertainment venues, diverse restaurants, and more. The Riverside museums are some of the finest in California and popular options include the Mission Inn Museum, the Riverside Metropolitan Museum, the Riverside Art Museum, and the March Field Air Museum!
If you are looking for a bank in Riverside to trust with your finances, business needs, or home mortgaging in the area, head to the home office of Provident Bank. For over half a century, we have been serving Riverside members with unparalleled personal and business banking services from trusted and knowledgeable professionals. We are your source in Riverside for mobile banking, online bill pay, home loans, real estate loans, merchant credit card processing, and more excellent services.
Riverside Bank on Magnolia - Access Services & Products on Intuitive Mobile Platforms!
The home office of Provident Bank in Riverside allows you to take advantage of the helpful, advanced solutions for managing your personal banking at this Riverside bank. Provident Bank offers
MyProvident Mobile® Banking,
allowing you to easily perform all of your banking 24/7 from your smartphone, tablet, or computer. With this intuitive feature, you can:
View balances and recent activity
Deposit Checks
Pay your bills
Move money
Make a loan payment
Get a Commercial Real Estate Loan or Home Loan in Riverside
If you are interested in applying for a mortgage loan in Riverside, call the lending experts at our home office. We have an assortment of loan programs and tools to help you purchase a new or second home and recognize your homeownership dreams! Mortgage programs include:
Fixed Rate Mortgages
Adjustable Rate Mortgages
First Time Buyer Programs
Refinancing Loans
If you are looking for a
commercial real estate loan,
trust the professionals at Provident Bank in Riverside to help you purchase a building in the area, expand your current facility, or build a new location. Our team can provide financing for many income property types including:
Industrial
Office
Mobile Home Parks
Self-Storage
Construction Loans - Commercial
Multifamily
Retail
Contact Provident Bank
today to take advantage of some of the best personal, business, and mobile banking in Riverside! Set up a personal or business account, apply for a loan, build your wealth, and plan for your future.