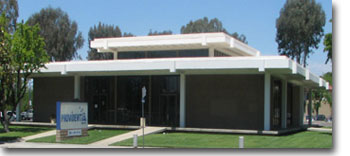 ATM: Drive-up
1690 E. Florida Ave.
Hemet, CA 92544
Monday-Thursday: 9am to 5pm
Friday: 9am to 6pm
Saturdays: 10am to 2pm
Welcome
Hemet, CA Bank - Manage Your Wealth & Plan for Retirement!
Located in the San Jacinto Valley, Hemet is a city that offers a gorgeous climate, plenty of recreational opportunities with various lakes and parks throughout, and an expanding offering of arts, dining, and entertainment. The Ramona Pageant, California's official outdoor play, started in 1923 in Hemet and has become one of the longest running outdoor plays in the country. Hemet was named a Tree City USA for 20 years by the Arbor Day Foundation thanks to its dedication to the local forest.
Those residing in Hemet have access to a trusted local bank to manage their wealth, apply for a home mortgage, and plan for retirement! Provident Bank has been serving the greater Riverside area for over 60 years and offers intuitive online services, worldwide ATMs, business services, competitive rates, retirement accounts, home mortgages, and more!
Apply for a Home Mortgage at this Bank in Hemet, CA
If you are a first-time homebuyer or looking to purchase a new home in Hemet, CA, you can apply for a
home mortgage
at Provident Bank! Call today for a free consultation and discover which mortgage program would be right for your situation and finances. The mortgage professionals at this Hemet bank provide excellent advantages including:
Low Rates
Online Applications
Various Mortgage Programs
Experienced Loan Professionals
Make your home dreams a reality by talking to a loan professional at Provident Bank today!
Hemet Bank Retirement Accounts - Live for Today, Save for Tomorrow!
Now is the right time to plan for your retirement, and the experts at Provident Bank can help you select the program that is right for you, helping you roll over funds from an employer plan or taking steps to begin investing in your future.
View Retirement Calculators
and learn more about various retirement accounts with different benefits including:
Roth IRAs - Put aside funds for retirement with the potential for tax-free distribution.
Traditional IRAs - Choose from a Contributory or Rollover IRA.
Simplified Employee Pensions (SEP) - A pension plan established by a business.
SIMPLE IRAs - An option for small employers with less than 100 employees.
Contact the professionals at Provident Bank
today to set up your account for personal or business use, apply for a home mortgage, or plan for your retirement. They are your source for intuitive, trusted banking services in Hemet!