Corona Office Information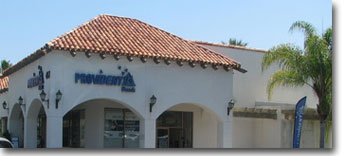 ATM: Walk-up
487 Magnolia Ave., Ste. 101
Corona, CA 92879
Monday-Thursday: 9am to 5pm
Friday: 9am to 6pm
Saturdays: 10am to 2pm
Welcome
Corona, CA Bank - Serving the Greater Riverside Area for Over 60 Years!
Noted as one of the top travel destinations, Corona is a city situated in Riverside County, California and offers a warm climate, top spots for outdoor recreation, and intriguing places to visit. Head to Chino Hills State Park or Santiago Peak to get your fix of adventure with picturesque views, take your family to Tom's Farms for wholesome attractions, or appreciate the unparalleled golf experience offered at the Dos Lagos Golf Course.
If you are searching for convenient, trusted personal or business banking in Corona, consider Provident Bank! We have been serving the greater Riverside community for over 60 years with various services and products that will help individuals and businesses manage and grow their wealth.
Corona Mobile Banking - Offering Convenient Mobile Services!
You can bank local without losing the convenience of banking online at Provident Bank in Corona! The
MyProvident Mobile® Banking
feature allows you to do a variety of different tasks to manage your finances including:
Managing accounts, checking balances, and viewing transaction history
Paying bills
Transferring money between any of your accounts
Transferring funds to/from other people
Finding ATM/Branch Locations
Making check deposits through your phone
Partner with this Local Bank in Corona to Manage Your Wealth through Investments
The Market can be complicated and is likely to create stress if you are trying to figure out how to wisely invest your money. Talk to a Provident Bank Investment Services Financial Consultant in Corona for assistance making sense of the market, creating new investment strategies, or to simply get a second opinion on your financial plan. Trust their experts to help you
manage and grow your wealth
through various products and services including:
Fixed Rate Annuities - Get regular income for the rest of your life.
Variable Rate Annuities - Reduce taxes and benefit from the growth potential of the stock market.
Mutual Funds - Get an investment that provides diversification.
Life Insurance - Meet your future financial obligations.
Long-Term Health Care - Prepare for the possibility of needing long-term health care.
Find the knowledge, experience, and services you need to make wise investment decisions, achieve your long-term financial goals, and easily manage your money through mobile platforms.
Contact Provident Bank
in Corona for personal banking or business banking services and investment assistance today!